Mexico Gold and Silver Underground Mine Project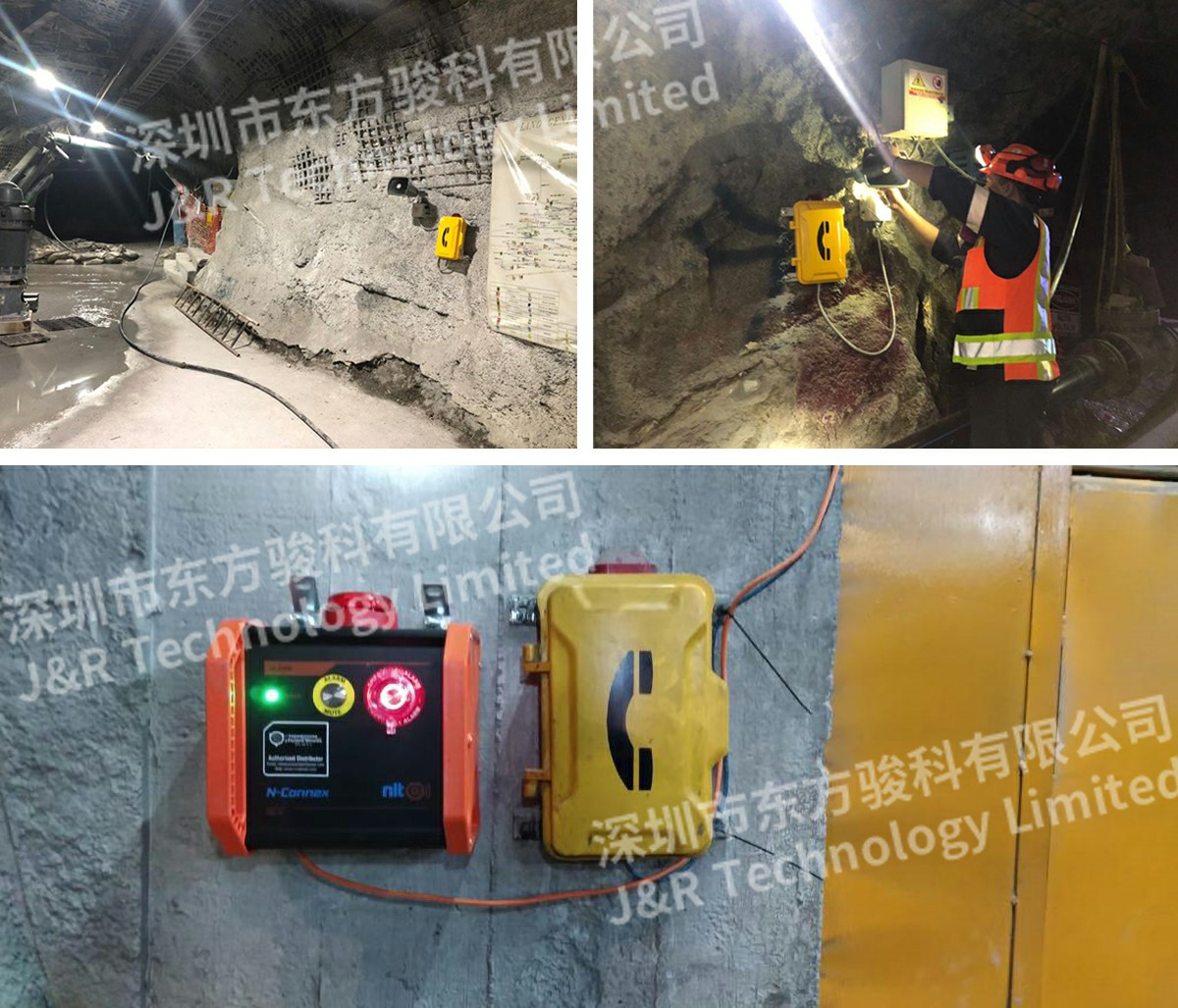 Mexico, as a major economic power country in Latin America and an important mining producer in the world, is very rich in mineral resources. Among them, silver, oil, natural resources and other resources rank at the top of the world. The mine is not only full of gangue that looks like a galaxy under the reflection of the lights, but also hidden immeasurable dangers. The mining industry is a world-recognized high-risk industry, and underground mine communications play a very important role in improving productivity and ensuring safe production.
Our JR101-FK-HB waterproof phone shell is made of aluminum alloy die-casting, with good sealing, sturdiness and durability, and strong corrosion resistance. The protection level of the whole product is as high as IP67. Special anti-vandalism earpiece, using PC and ABS synthetic material, with stainless steel hose, internal design with anti-destructive tensile steel rope, tensile strength 200KG. Industrial-grade silicone waterproof full keyboard can store 12 groups of speed dial numbers for emergency help. Its equipped red flashing lights and loudspeaker can start broadcasting and alarming, improving the safety of personnel in the factory.
Suitable for harsh environments such as mines, tunnels and oil fields.
J&R Technology has many years of experience in providing telephone solutions to heavy industry. In addition to the Arabian Yemen cement factory Project, the Coral Bay Nickel Company (CBNC) Metal Processing Plant Project, Offshore Oil Drill Tower in India Project, China Three Gorges New Energy Power Plant Project and Peruvian Power Plant are all our telephone-winning projects. Moreover, in the later follow-up, J&R also received great feedback from our telephone users.
J&R always adheres to the safety first and people-oriented aims of special telephone R&D. We provide a variety of telephone customization services and telephone system solutions to meet our customers' needs. If you're interested in our product, welcome to inquire. To get more details about our telephone, please feel free to e-mail us. We will try our best to meet your needs. Looking forward to your inquiry.
To learn more about us, please visit: https://jrteck.com/